Outdoor kitchen Design
We'd love to help you with a personal design
Your customized outdoor kitchen made of concrete is a beautiful and lasting asset for your garden. Concrete is pure and natural. It can be beautifully worked into any garden and is resistant to weather and wind. You can easily enjoy it for 15 years. And do you want to move or expand your outdoor kitchen? That is easy as well. Choose from the Wallo, Cabin or Specials series and put together your ideal outdoor kitchen.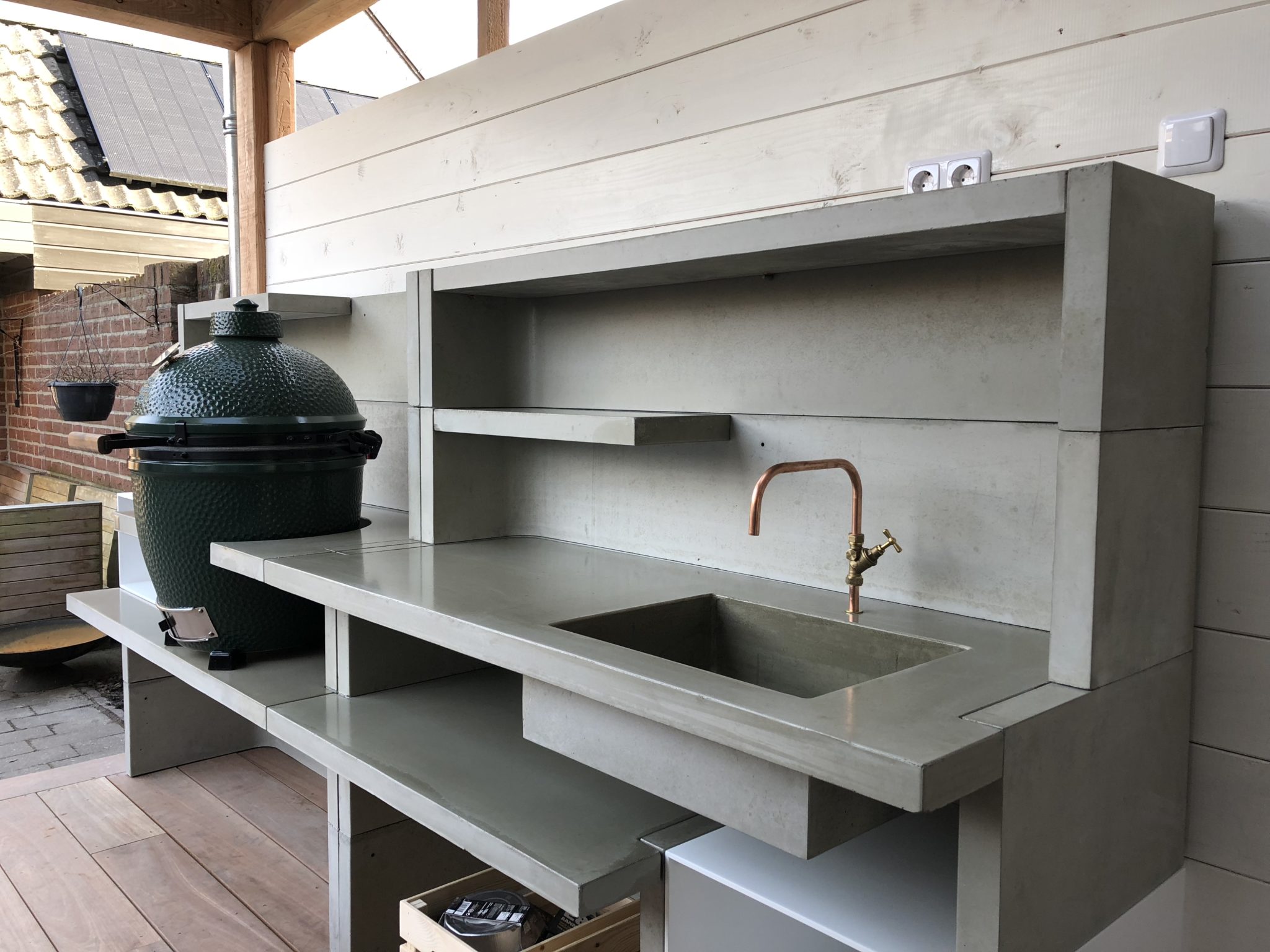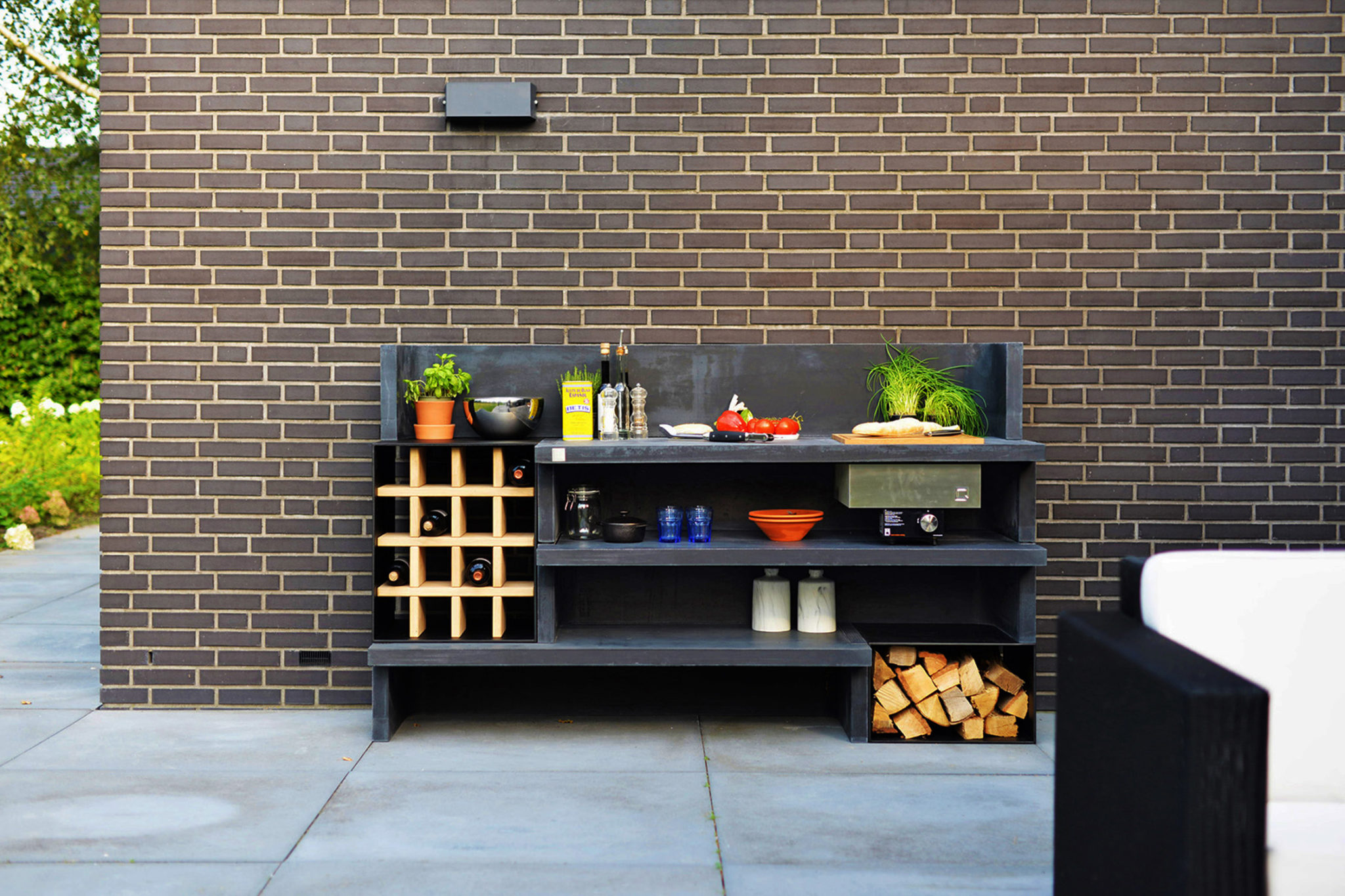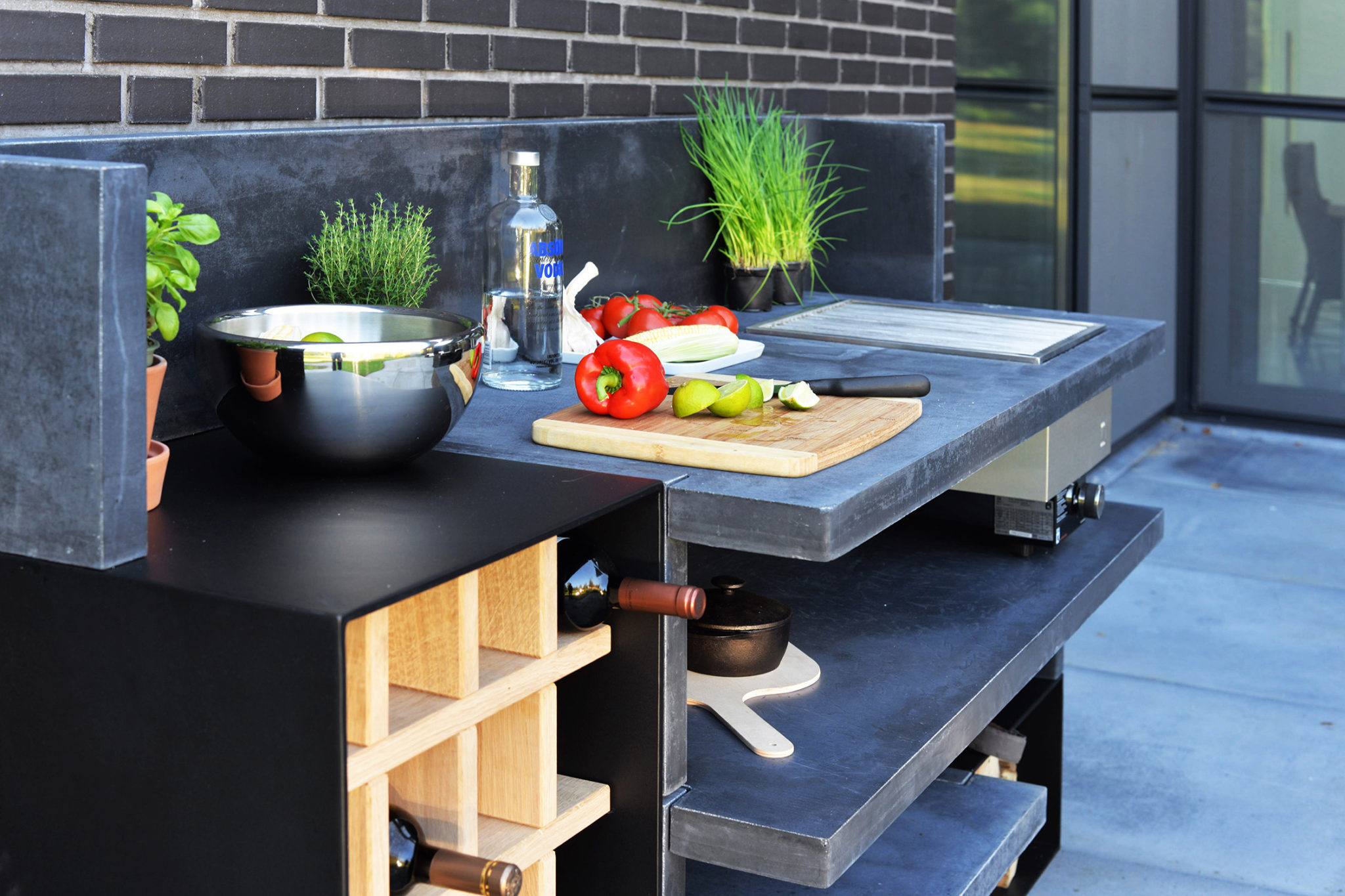 We work with standard models for outdoor kitchens. From these models you can personalise your design by adding or removing modules and products. For example, you could add extra worktops in your outdoor kitchen for extra storage, a ceramic barbecue or maybe a beautiful Big Green Egg barbecue. Got curious about out products?
We understand you need personal advice with this. That is why we offer to make a personal design. Because of technical and practical reasons this is always advised. This way you with get a personal outdoor kitchen in the right style and fully tailored for your garden.