Placement outdoor kitchen
Easily do it yourself or let us do it.
We handle the placement of the outdoor kitchen. The concrete kitchens from Barts Outdoor Kitchen have their own character. We put together each kitchen in the right way based on our customers' preferences. We also pay attention to the position: will the kitchen be in the open air, or under a canopy? This also determines which products and functions we can integrate into the kitchen. The Wallo series generally exudes peace and simplicity; the Cabin series has a modern, playful touch. By applying the right colour of concrete and varying the storage compartments, we always come up with a suitable design to make outdoor cooking pleasant for you.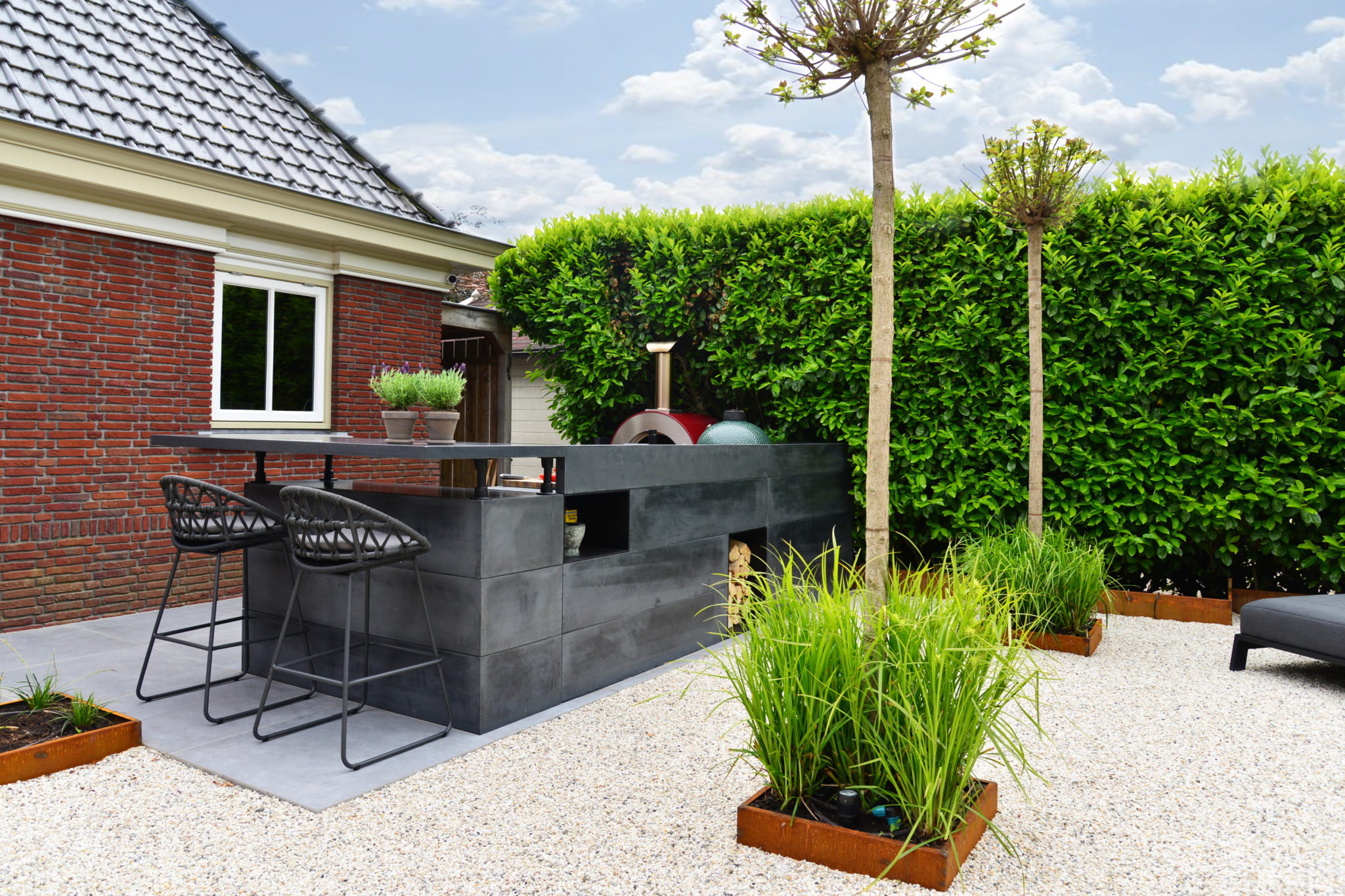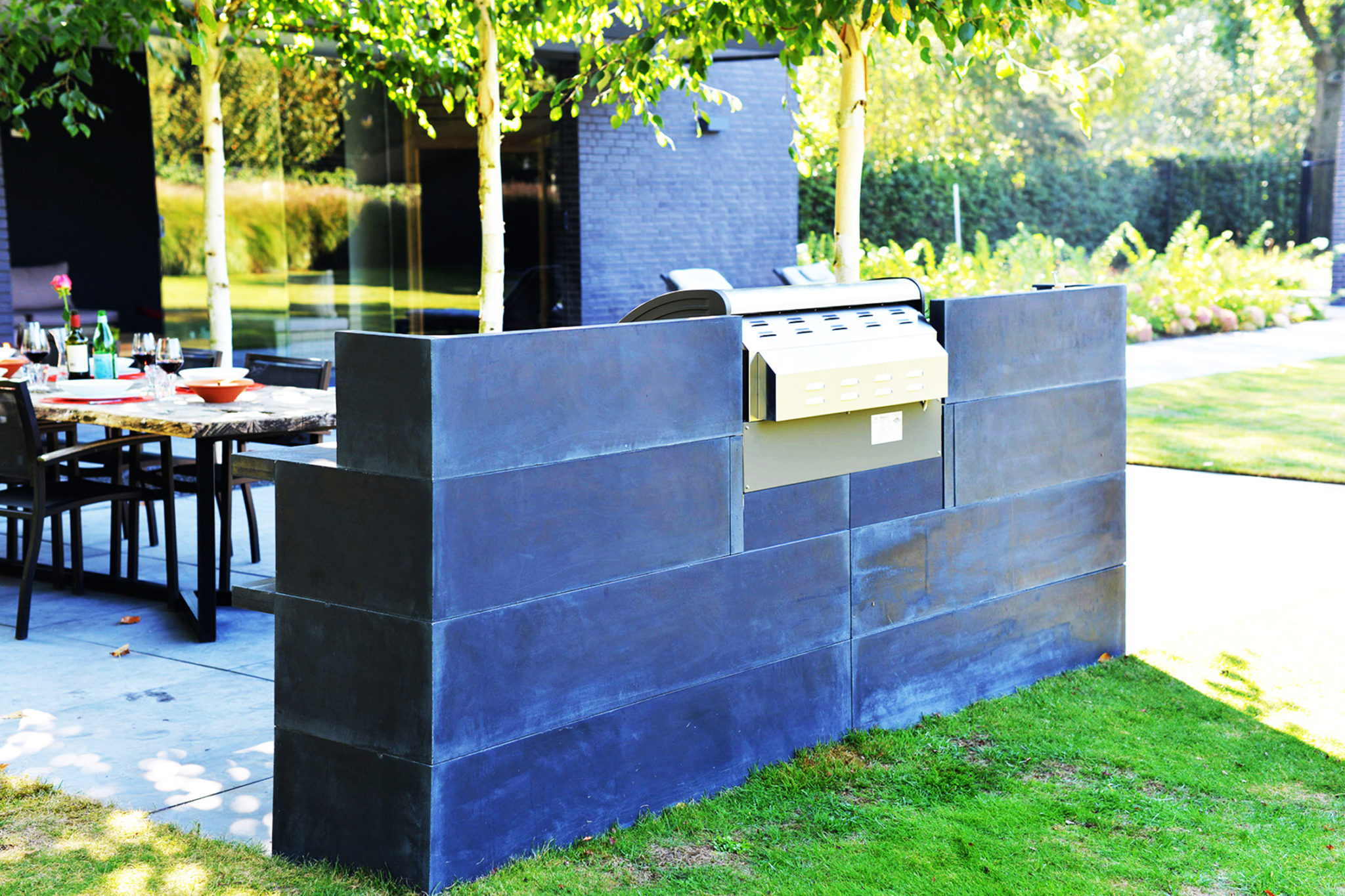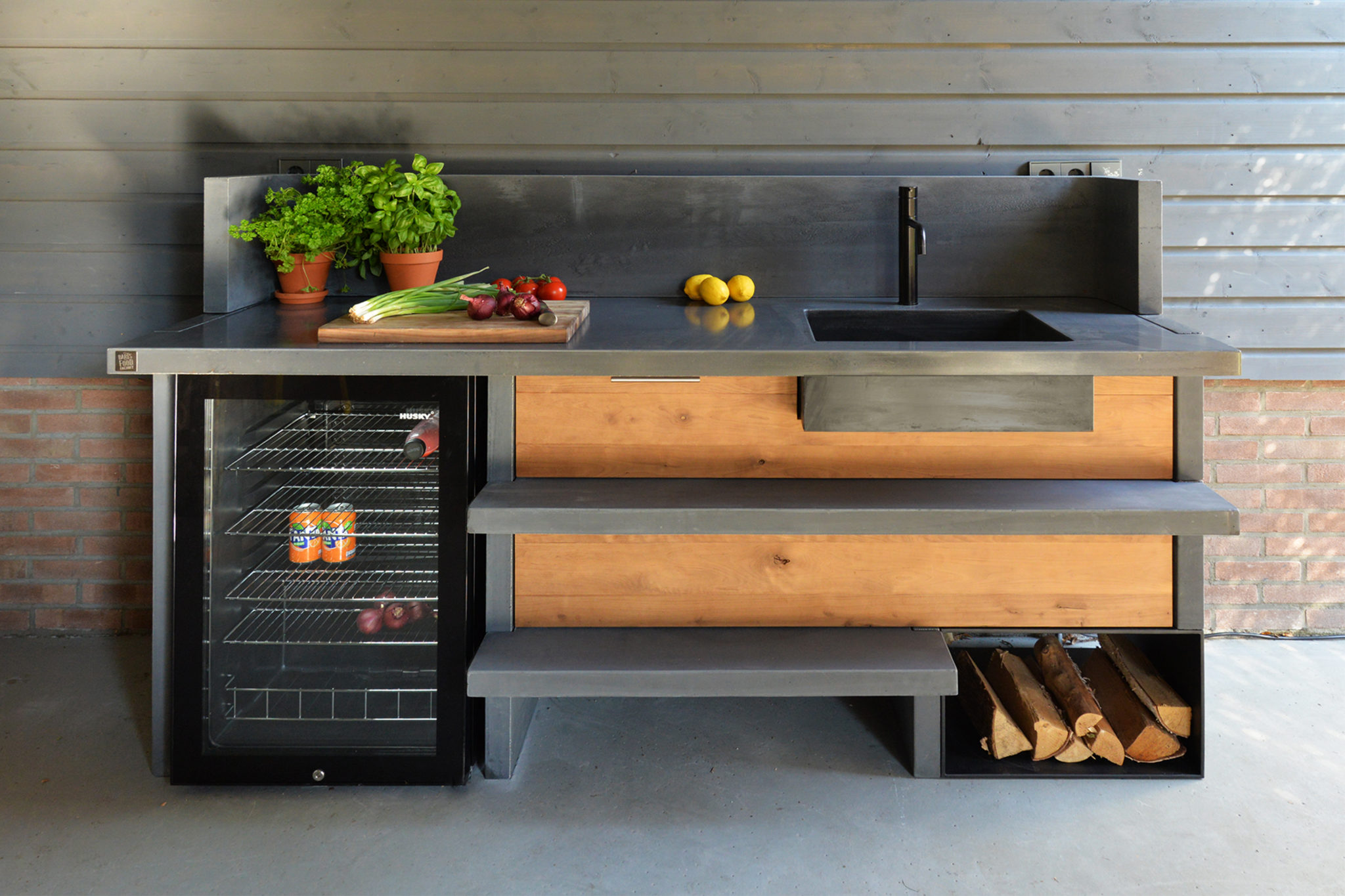 DO IT YOURSELF - OUTDOOR KITCHEN
Make sure you are with 2 people
When you move the element of your outdoor kitchen, make sure to lay down some cardboard below it.
De elements can be easily lifted if you put them at a 45 degree angle.
If the location is a long walk, you can use a handtruck to move the element.
When there is a sink in the outdoor kitchen, pay attention to the input and output of the waterhose. Prepare your plan in advance on how to connect it. Use the flexible supply of the tap.
Make sure the ground is stable and fill it when needed with plastic filling blocks so your first element is level.
Between the elements and steel frames use a filling block with a minimum of 1 mm
Whilst sliding in the worktops, it is easier to pick up the top on the long sides, whilst standing at the short side. This way you can put the top directly over the first 2 stainless steel dowels which are processed in the concrete U elements. This way the top will lay stable.
Try not the wring between the concrete elements. Otherwise place some cardboard inbetween.
With the 'Cabin Series' it is easier if you place the 200cm element first and later on the upper worktop. This element is pretty heavy, so use cardboard to not scratch the closets or concrete whilst moving or putting down. Remove the cardboard afterwards.