Your customized outdoor kitchen made of concrete is a beautiful and lasting asset for your garden. Concrete is pure and natural. It can be beautifully worked into any garden and is resistant to weather and wind. You can easily enjoy it for 15 years. And do you want to move or expand your outdoor kitchen? That is easy as well. Choose from the Wallo, Cabin or Specials series and put together your ideal outdoor kitchen.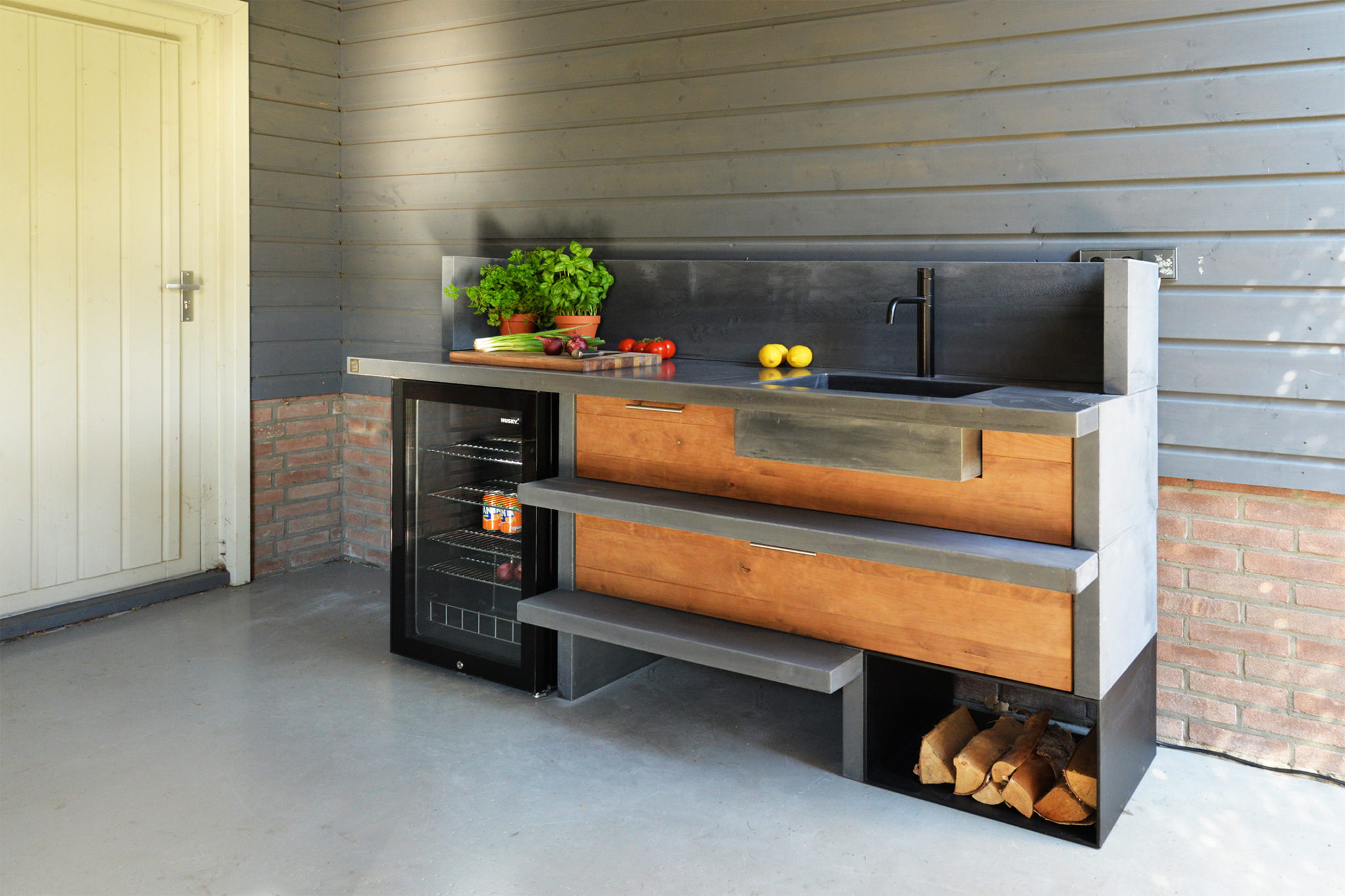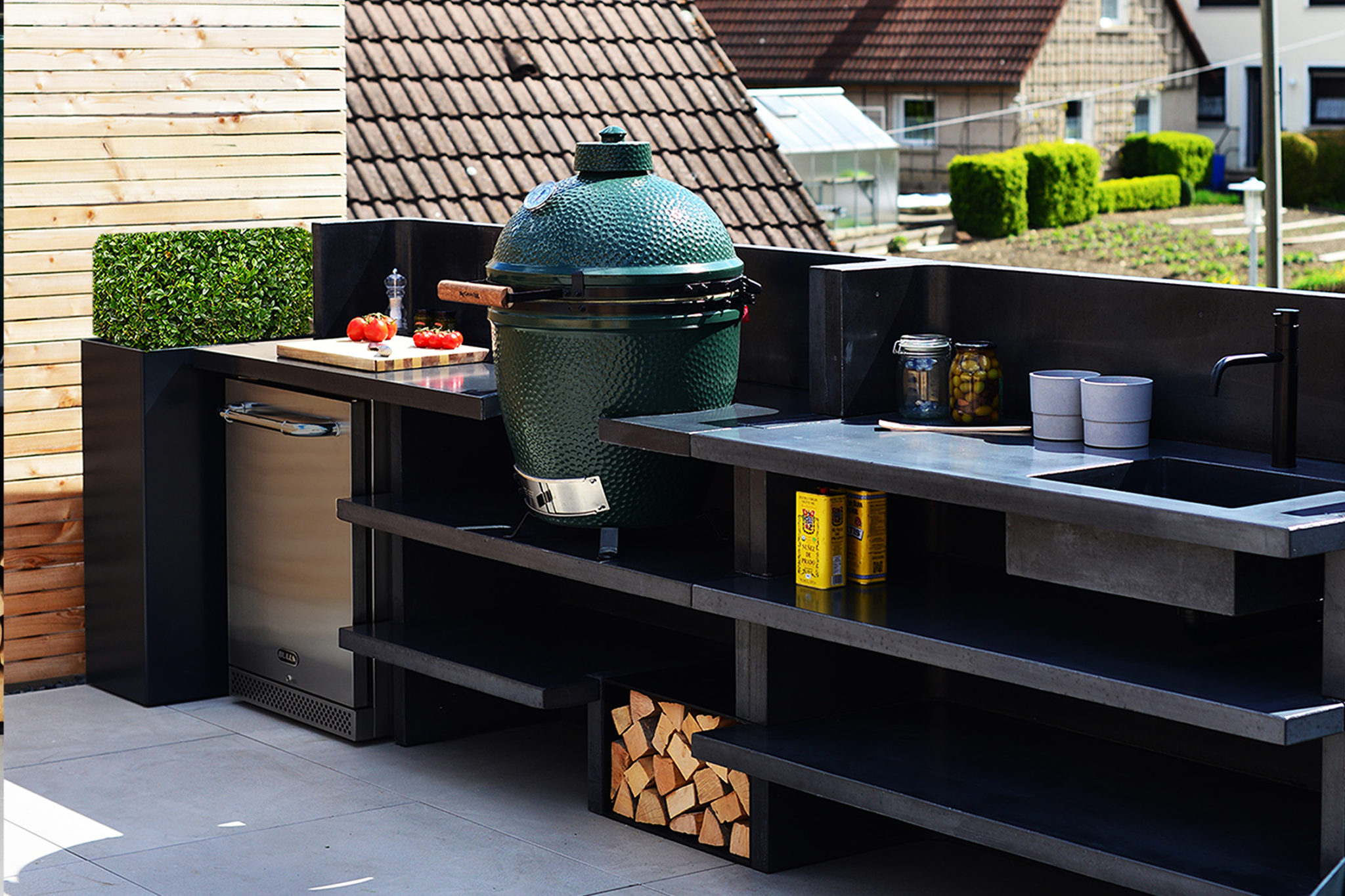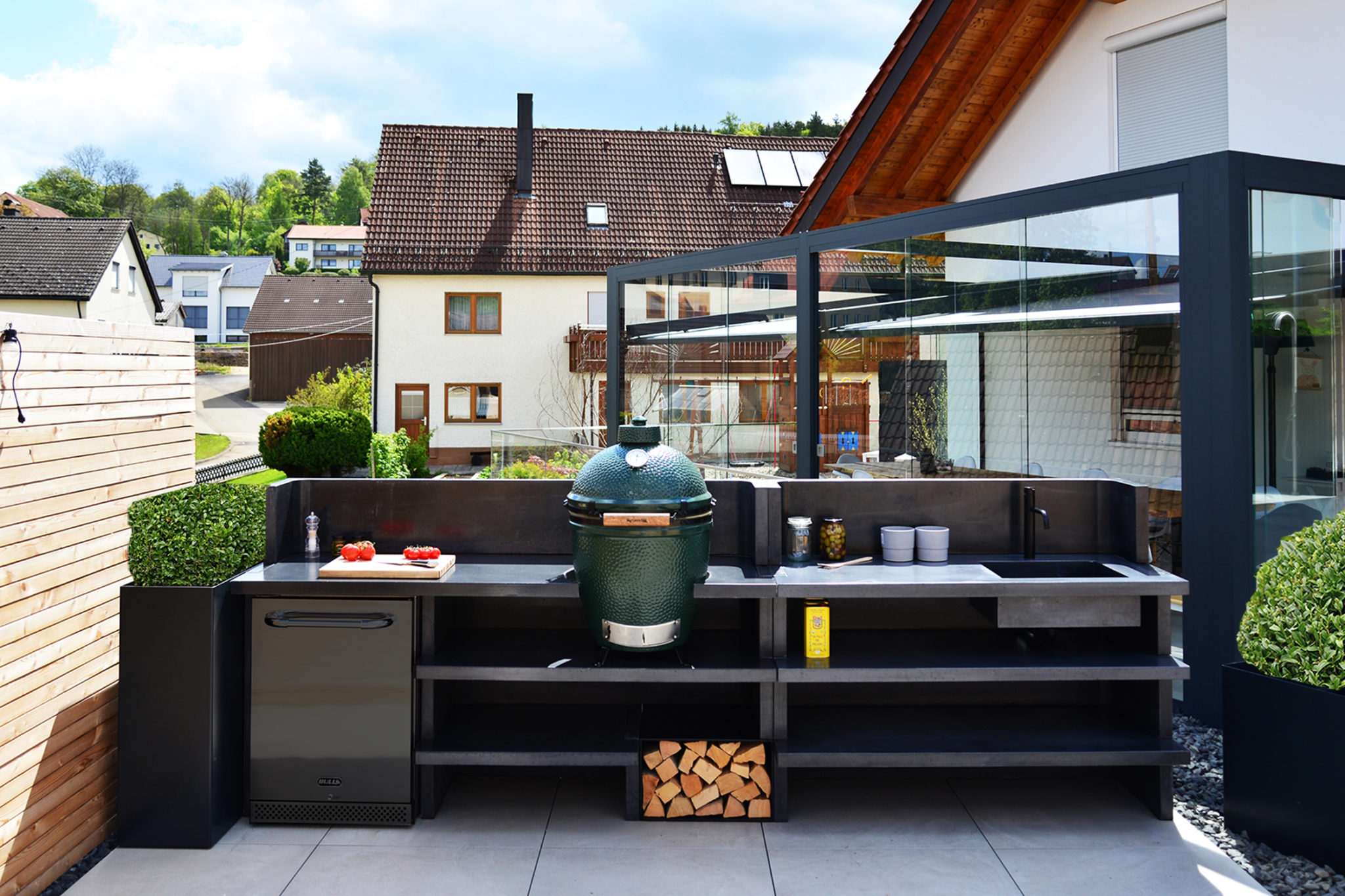 Let us make your outdoor kitchen
How do you choose your outdoor kitchen? Much is possible in the models from Barts Outdoor Kitchen. How do you make the right choice for your design? Two important criteria for your ideal cooking paradise are the environment and user-friendliness. Make sure your outdoor kitchen matches the style and surroundings of your garden. For example, have the design follow the contours of your garden and the colour of the concrete match your home and garden. In addition, it is important that your kitchen is user-friendly. That depends on your preferences. Which functions do you want in the kitchen: a barbecue, sink, grill plate? If you have an idea of which accessories you want, it is important to apply them in the right place in order to create the right ergonomics in the kitchen. For example, would you like an outdoor kitchen with Big Green Egg or a customized outdoor kitchen? Plenty of worktop space is the foundation, essential in a fine outdoor kitchen. We are happy to help you in the design phase for a suitable customized solution. Work with us to create the right outdoor kitchen design. We handle the placement of the outdoor kitchen. The concrete kitchens from Barts Outdoor Kitchen have their own character. We put together each kitchen in the right way based on our customers' preferences. We also pay attention to the position: will the kitchen be in the open air, or under a canopy? This also determines which products and functions we can integrate into the kitchen. The Wallo series generally exudes peace and simplicity; the Cabin series has a modern, playful touch. By applying the right colour of concrete and varying the storage compartments, we always come up with a suitable design to make outdoor cooking pleasant for you.